Your Source for Mobile Location-Related News
N
ow being relaunched after a multi-year hiatus, we're expanding beyond LBS and E911 to the Internet of Things (IoT), the next great frontier, as well as the location-related possibilities of Blockchain.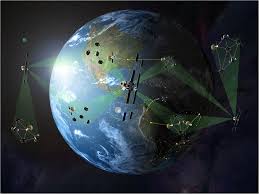 Location-Based Services - The use of (mobile) locating techologies to provide value-adding cons

umer and enterprise services.
The Internet of Things
-
When practically everything (and everyone) you see has some sort of sensor(s)

and

the ability to provide information about that thing (or things around it) to some (one, thing) via the internet. This is

the

future, whether we like it or not!
Driverless Cars
-
The implementation of this ecosystem will have profound effects on the human/technology

interface

and overall society. This page will try and anticipate these effects.
Drones
- Drones are fast moving from the

hobbyist

and even cutting-edge business uses

towards

the mainstream. The intersection of drones in the use of Location-Based Services is going to be exciting, and is

tracked

here.
Sensors

- The key enabler for anything IoT.
Gaming
- The biggest current money-maker,

gaming

has even more $ potential in the future. But it also has a host of key issues on the horizon. Read about them here.
Location Privacy

- The Privacy implications of all of the above are enormous, and the potential for abuse immense. We diligently track and opine on privacy concerns on anything to do with mobile location (for additional information on location data privacy click

here).