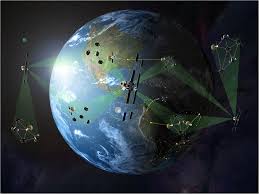 A Different

Kind of Technology News

Source. We are:
Focused (LBS, E911, IoT, and related technologies and issues - see more below)
Analytical (Generally will have some sort of comment on the importance of the the news item, instead of it just lying there for you to interpret),
Expansive (We'll link to the source of the news if you want to read more, otherwise we will excerpt and summarize), and
Humorous (we hope, as technology generally doesn't lend itself to jokes, we'll use sarcasm instead)
Most technology news sites are either over-broad, or advertising channels with a bit of news thrown in. LBS Globe is --neither: We specialize in a specific area of mobile technology--wireless location--and publish only news, articles, blogs, and other information related to it.
Technologies Covered: GPS, A-GPS, E911, TDOA, AFLT, Enhanced Cell ID/Cell ID, RF Fingerprinting, IoT underlying technologies (numerous) RTLS, RFID, Wi-Fi (TOA, RSSI, etc), Ultrasound, Infrared, BLE, Beacon, NFC, Mobile Forensics (CDRs, NELOS, etc.), Drones, Sensors (Position, Occupancy, Motion, Velocity/Acceleration/Force, Pressure/Flow, Temperature/Humidity, Light/Acoustic, Chemical, and last but not least Bisensors). Read more about these sensors here.
Issues Covered: Location-Based Privacy and Security, Regulatory (Particularly Privacy, E911, and Drones-related)