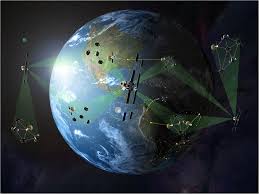 Self-Driving Luggage - Watch Out! The Suitcase That Drives Itself (WSJ, 1/9/17)
A piece of

luggage chased me down a hallway. It was hilarious, crazy, stupid and useful all at the same time.
At this year's CES tech show, while many auto makers show off their autonomous vehicles, at least three startups are showing off autonomous... carry-on bags.
All the bags use different technology to enable their auto-follow features, but the concepts are similar. You can wirelessly connect the rolling bag to a remote control, smartphone or smartwatch and the bag will follow that device while you hold a Venti iced latte in each hand. China-based 90Fun's Puppy 1 bag even uses Segway's balancing technology to cruise around on two wheels. Read More
Tags: Luggage, Privacy, Consumer, Airport Security
Analysis: Yes, convenience is king when it comes to new

mobile

apps, but sometimes it might be a stretch. Here for instance - first it has to get to baggage claim! Plus navigating around in a crowded airport full of p...ssed-off passengers will make autonomous driving car navigation seem like childs play. And as this article says later, the technology involved may raise some significant airport security issues.
LOCATION-BASED SERVICES - The use of mobile location to provide value added services for Consumers, Businesses, and the Public Sector